Packing And Boxes Harringay n4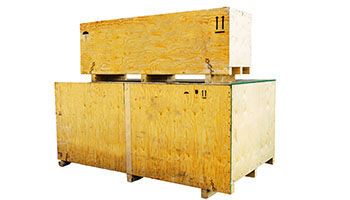 Pack And Prepare Your Goods Professionally

It takes time to pack and prepare your goods for storage, so it is important that you do it properly. To help, Storage Harringay have put together the top tips for packing and preparing your goods for self storage.

Start by gathering the right supplies: sturdy moving boxes, packing tape, markers, scissors, bubble wrap and tissue paper are all useful items when you are packing your goods. Make sure you use boxes of the same size, as this will make it easier to stack them in your storage unit and will ensure even more protection from any potential shocks or breakages. In addition, if you are storing delicate items such as glassware or electronics, ensure extra cushioning with bubble wrap and/or tissue paper.

Label every box with a brief description of what is inside, its weight and an indication of which room it came from. This will make it easier to identify each box at a later date. To keep costs down, reuse any old scrunched up packing material like newspapers or bubble wrap instead of buying brand new supplies. It's also a good idea to use vacuum bags - these take up much less space in your storage unit than other materials.


Tips For Moving Goods into Self Storage

When you move into self-storage, remember to fill our containers back first and place heavy items on the bottom. As a general rule of thumb place heavier items towards the rear of the container so it's easier to access lighter objects at the front.

One tip is to build boxes around furniture - this helps protect furniture during transit and saves valuable space in the back of your van or car. If you are moving large pieces of furniture try taking off doors and drawers as this will reduce their size significantly when moving them into storage - but remember to label them so that you can reattach them later! Wrap mattresses in plastic sheeting before loading them in to avoid damage from any spillages along the way.

Finally, make sure that access aisles within your container remain free from obstacles so that you can easily enter and exit your unit once everything is loaded inside. This will save you time should you need access again in future - just don't forget where everything is placed!


Best Way To Secure Your Storage Unit

Your container is only fully secure if there is no public access to an individual lock code on entrance or exit doorways. We advise that customers use their own padlock when they rent containers rather than using one provided by Storage Harringay. In terms of insurance we work with reliable third party providers who offer affordable cover policy on all sizes of units and can be tailored around whatever goods you have stored inside too.

Ultimately security is paramount when renting self-storage, so always be mindful when entering or leaving the facility; keep an eye out for fellow customers who may have left their code visible on padlocks and check that gates are always secured shut behind you after entering or exiting the compound.

We understand how important peace of mind is when it comes to storing goods away from home, which is why we are committed to providing excellent service quality paired with 24 hour CCTV surveillance across our sites for added security measures alongside tight customer key management protocols which are rigorously checked daily by our staff members for safety assurance purposes. If you feel uneasy at any time then please contact us at
immediately so we can look into any issues more closely.
---